It is one of the nightmares of car owners to encounter engine trouble in the middle of the road. They call just any Santa Clarita towing service. When they get to the shop, they find some scratches and the car's transmission is damaged.
This scenario is common among car owners who call a towing service without researching the company's reputation.
Remember that towing a vehicle can be a complicated task. If your car needs to be towed, you need to call a reliable service and not your friend or just any towing company.
Certified and Insured Santa Clarita Towing
Santa Clarita is a family-friendly city in LA. When your car stops in the middle of the road, you can easily ask for help. Unfortunately, if you need to tow it, don't just call anyone or ask any drivers to tow your car.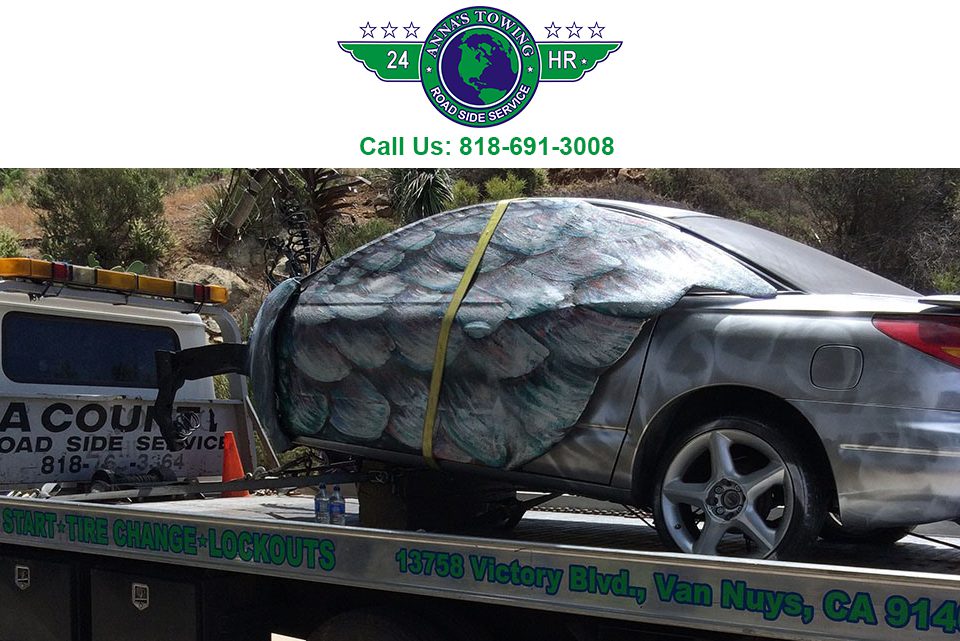 Instead, take the assistance of a fully insured and certified towing company, like Anna's Towing Roadside Service. We offer 24-hour emergency service and state-of-the-art towing equipment. Our team of technicians will arrive at your location bringing the right tools and vehicle to get your car out of trouble.
Is Your Car Stuck in a Ditch?
We got you covered. Our towing service in Santa Clara uses winching tools to help your car out of ditches.
If you have a larger vehicle, we can handle your towing needs with the use of our heavy-duty towing equipment.
There is no big or small task for us that we cannot complete. You may check our credentials and reviews from our satisfied clients. Most of them are happy with how we treated their cars so they could go back on the road.
When our technician tows your car, he will do so in the recommended manner. Our technicians are trained to tow any type of vehicles.
Since we are fully insured and licensed, any damage to your car will be covered by our insurance. But, likely, your car will not get damaged when we tow it considering our technician's expertise and the right equipment we use.
We understand that having a broken down vehicle is already an enormous problem for the car owner. That's why we take care of our clients' cars as if they were our own. We carefully load it into our truck and transport it to the shop of their choosing.
Contact us today to learn more about how our Santa Clarita towing service can help your car out of the ditch or mud: (818) 691-3008.