Northridge Towing
Perhaps you were driving down the freeway when you realized your truck was acting up, so you pulled over and, sure enough, the motor is giving you trouble. Maybe you just went through an accident and it would just not be safe to keep driving the car, even for a few blocks. We understand that if you are calling up a towing service in Northridge it's because you are currently dealing with a lot. We want to make this whole process easier for you, which is why we make an effort to provide the most convenient and attentive roadside assistance services in all of the Los Angeles area.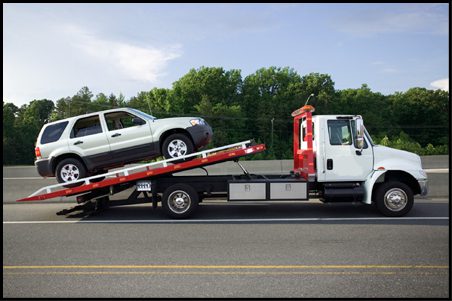 We at LA County Roadside Service offer local towing services all across the Los Angeles area. In order to provide efficient towing coverage 24/7, we have the necessary equipment and team to be anywhere you are in thirty minutes or less. You want to be done with this as soon as possible, we get it. That's why we have made an effort to provide a reliable network of roadside assistance across the county: so that if you need towing services in Northridge, you can just give us a call and a member of our team will be there to help within a few minutes. 
Northridge Towing Service
You never know when you will be needing some sort of roadside assistance, so it's always good to know there is a towing service out there that you can reliably count on.  Whether you need to make use of emergency services or to schedule towing assistance, the team at LA County Roadside Service can be there to help out. Our reliable towing services in Northridge will ensure that your problem is taken care of with the least inconvenience and as quickly as possible. Just give us a call at (818) 600-6498 and we'll be there in no time.