Glendale Towing
Perhaps you were driving down the freeway when you realized your truck was acting up, so you pulled over and, sure enough, the motor is giving you trouble. Maybe you just went through an accident and it would just not be safe to keep driving the car, even for a few blocks. We understand that if you are calling up a towing service in Glendale it's because you are currently dealing with a lot. We want to make this whole process easier for you, which is why we make an effort to provide the most convenient and attentive roadside assistance services in all of the Los Angeles area.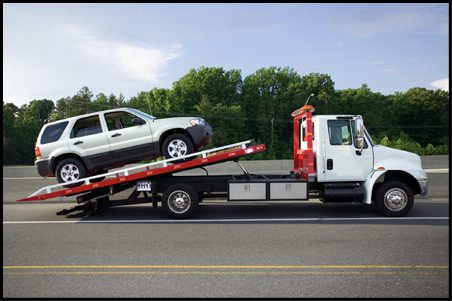 Maybe you have a car that won't start that you need to get somewhere in the morning. Maybe it's late at night and you are currently stranded on the side of the road. Either way, whether you are currently in an emergency or eventually need to get a towing job done, we at LA County Roadside Service can take care of it for you the moment you need us to. We offer 24/7 towing services so that you know you can rely on us whenever you need our help the most. If you find yourself in need of towing services in Glendale, we can be there in thirty minutes or less.
Contact Towing Services in Glendale
Let us help you out when you need it most. There's no reason for you to be forced to wait hours for roadside assistance when we can be there within half an hour of your call. Trust our expert team and towing equipment to figure out the issue and get you going in no time. Regardless of the vehicular situation that you currently find yourself in, you can just contact our towing service in Glendale by calling us at (818) 600-6498.