Reseda Towing
Maybe your car suddenly stopped working halfway through your drive, or perhaps a wrong turn resulted in your vehicle getting stuck in a ditch on the side of the road. Regardless of the specifics of the situation, whenever you find yourself in need of towing services, you will want to solve the problem as soon as possible and in the least inconvenient way available. This means that you are better off getting help from a local service depending on where you are. If your car is stuck in Reseda, for example, you will want to call a towing service in Reseda.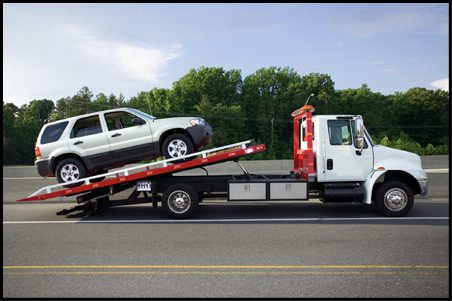 The good thing is that regardless of where you are in the Los Angeles area, you will always be able to count on the team at LA County Roadside Service to help you out of trouble. Our extensive network of top of the line equipment and dedicated personnel allow us to provide 24/7 towing services in Reseda and all over Los Angeles. We will be there within thirty minutes of your call in order to make sure your vehicle is ready to go as soon as possible. It doesn't matter if it's a car, a truck, or a helicopter. We will be there to tow it using the best equipment available and the most professional team of experts in the field.
Towing Services in Reseda
At LA County Roadside Service we want to provide you with quick and efficient towing services in Reseda regardless of the size and scope of your vehicle. Is it a tiny Prius? Is it a motorcycle? Is it a helicopter? We have the right equipment to handle just about anything. Regardless of the vehicular situation that you currently find yourself in, you can just give us a call at (818) 600-6498 and we'll be there in no time.