Panorama City Towing
There's rarely anything longer than the time you wait for a tow truck to arrive. It can be quite frustrating to be stuck, probably in the middle of nowhere, while you wait for a towing service to come to your rescue. If this scenario sounds too familiar or unpleasant, you need to consider contacting a local towing service next time you find yourself needing one. If your vehicle gives out on you in Panorama City, then you are going to want to reach out to a towing service in Panorama City. This way you can avoid extended periods of waiting and go back to your life as soon as you can.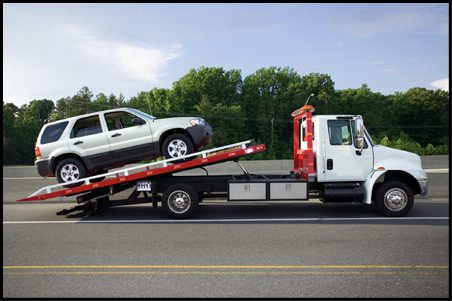 Maybe you have a car that won't start that you need to get somewhere in the morning. Maybe it's late at night and you are currently stranded on the side of the road. Either way, whether you are currently in an emergency or eventually need to get a towing job done, we at LA County Roadside Service can take care of it for you the moment you need us to. We offer 24/7 towing services so that you know you can rely on us whenever you need our help the most. If you find yourself in need of towing services in Panorama City, we can be there in thirty minutes or less.
Towing Services in Panorama City
At LA County Roadside Service we want to provide you with quick and efficient towing services in Panorama City regardless of the size and scope for your vehicle. Is it a tiny Prius? Is it a motorcycle? Is it a helicopter? We have the right equipment to handle just about anything. Regardless of the vehicular situation that you currently find yourself in, you can just give us a call at (818) 600-6498 and we'll be there in no time.