Toluca Lake Towing
Whether you have locked yourself out of your vehicle or your truck refuses to start back up again, you will need to get in touch with towing services in Toluca Lake. Independent from the specific circumstances of your situation, it's more likely than not a very unpleasant experience to find yourself in need of roadside assistance. We know you want to get this done with as soon as you can and with the least amount of fuss. In order to do so, you will have to reach out to a local roadside assistance provider that can tend to your situation as soon as they can. So if you are stuck in Toluca Lake, you will want to find a towing service in the area.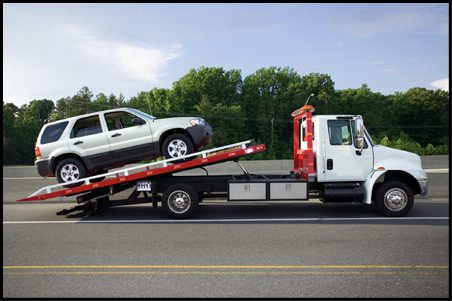 It's safe to say that no one wants to find themselves in the position of needing to contact an emergency towing service, but you will occasionally have certain problems with your vehicle that should better be left to the professionals. You might think that you can break into your own car if you've locked yourself out, but can you? How much use exactly will that wire hanger be? That's what we thought. Even simple issues such as leaving your keys inside the vehicle call for roadside assistance in Toluca Lake. Don't risk harming yourself or damaging your vehicle by trying to deal with a problem that is much better left to a qualified team of experts.
Towing Services in Toluca Lake
At LA County Roadside Service we want to provide you with quick and efficient towing services in Toluca Lake regardless of the size and scope for your vehicle. Is it a tiny Prius? Is it a motorcycle? Is it a helicopter? We have the right equipment to handle just about anything. Regardless of the vehicular situation that you currently find yourself in, you can just give us a call at (818) 600-6498 and we'll be there in no time.