Customizing your towing experience is a great way to ensure that each and every problem gets handled in the correct way, dealing with a towing company that isn't very experienced isn't going to leave a great taste in your mouth. Los Angeles can be preppy at certain times, and that means that we're going to need to be able to provide a custom towing process to those who need it. Some of the situations we find ourselves in require a certain approach, and when you've got to move away from the traditional method of towing you're diving into deeper and deeper waters. You never know how well it's going to go when it comes to a custom tow, but that's where we come in, because we take note of the needs and wants of our customers and then apply them to our work. If you aren't happy by the time we're finished with the tow than we didn't do a good job, and all of the feedback we receive from past customers doesn't go unnoticed. We know what it takes to be the best, and offering a custom towing service is an easy way to make sure that we succeed as much as possible.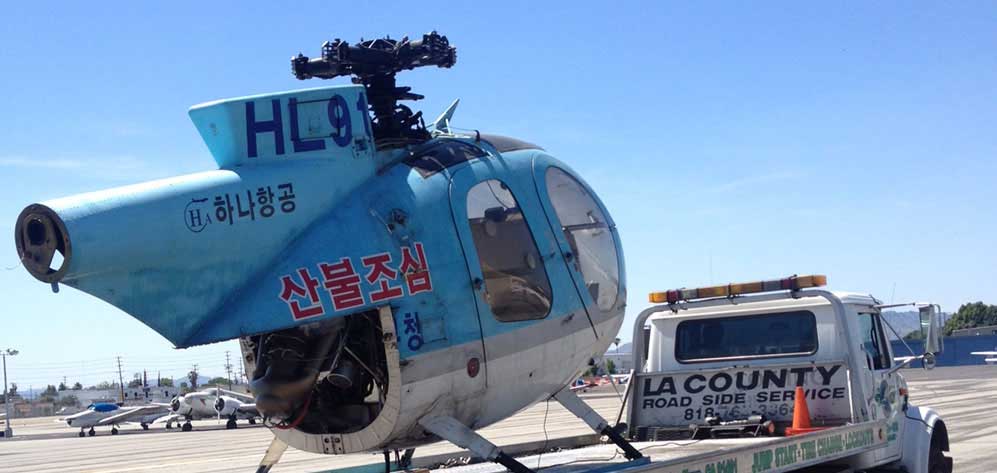 Custom towing simply means that it doesn't matter what kind of set-up you're going to require, we'll be able to manage it without any immediate problems. You might have a car that's a little heavier than the usual vehicle, or you might even have a car that's had all four tires completely obliterated. Situations that don't come around often are things that we specialize in, preparation really does work wonders in this business and that's why we'll continue to prepare as we always have.
There's no other place in Los Angeles that's going to offer customized towing options to their customers, and even if you happen to come across one the chances that they're reputable and worth the money are pretty slim. Sometimes it's nice to think for yourself and disregard other people's opinions, but that isn't the case when it comes to towing. Ask around and see what previous customers have to say about our services, we're sure that you'll be satisfied with every single thing you hear!