When your vehicle breaks down in traffic, a quick response is essential. You don't want to have to be stuck out on the curb while you wait for help, and being stopped on the motorway yourself can be extremely stressful, with cars shooting past you with no care for your safety. You have to rely upon the West Hollywood towing company you call to come to your rescue, and this is where LA County Roadside Service can be your savior. We are just a quick call away and we will get there as soon as we can to rescue you and your vehicle.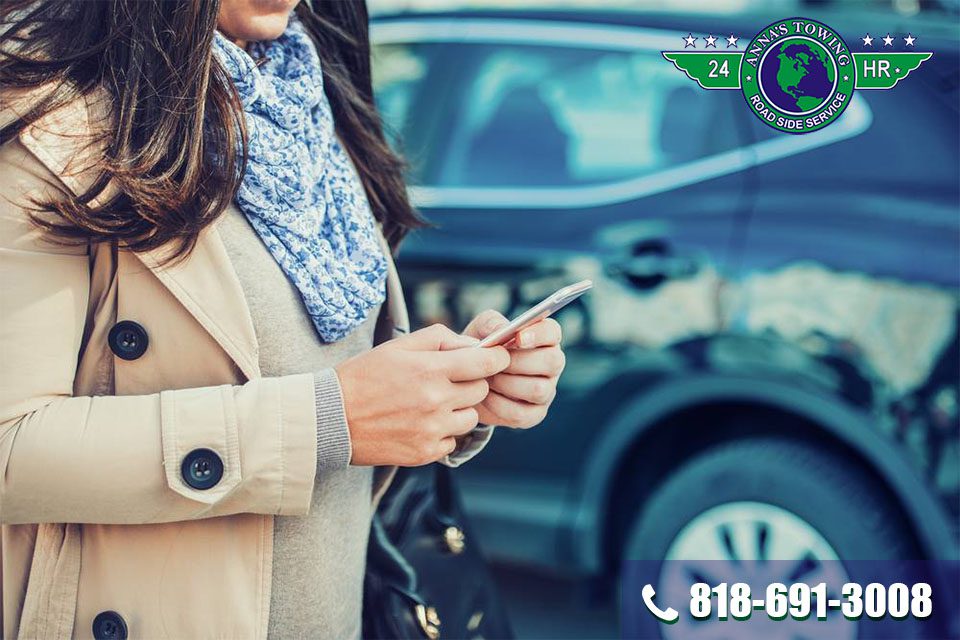 Should You Move?
We know that our customers often ask is whether we should move our car to the side of the road, or to another location in order to be safe. You may need repairs now, but you have to get your car out of the way of traffic, and make sure that the cops don't come and see you stuck in the middle-of-the-road. We will tell you that if your car is in danger, or is posing a danger to others, then we recommend that you move, but if there is no traffic, and you are in a reasonably secure position, then we suggest that you stay where you are until we can get you.
In Your Time of Need
You have covered most of the emergencies by yourself, but when it comes to vehicle breakdown you need a towing company that you can rely upon. We are the best service team in LA County, and offer you a trustworthy service operating seven days a week, 24 hours a day. This means that you can call us as soon as you need assistance, and we will come to your aid whether you are driving a truck, a passenger vehicle or something bigger. Whatever you need, we have the capacity to help you.
Call Us Now For Immediate Assistance
Your safety is essential, and when you call our West Hollywood towing company we will make it a priority to get to you as soon as we can. Whatever we can do, whether that includes towing your van or rescuing your family, we will do what it takes. Write down our phone number, 818-691-3008, and you will be able to reach out to us today, or whenever you need our help.